These Christmas storage solutions are a great way to store your ornaments, garland, wrapping paper, bows, wreaths and trees!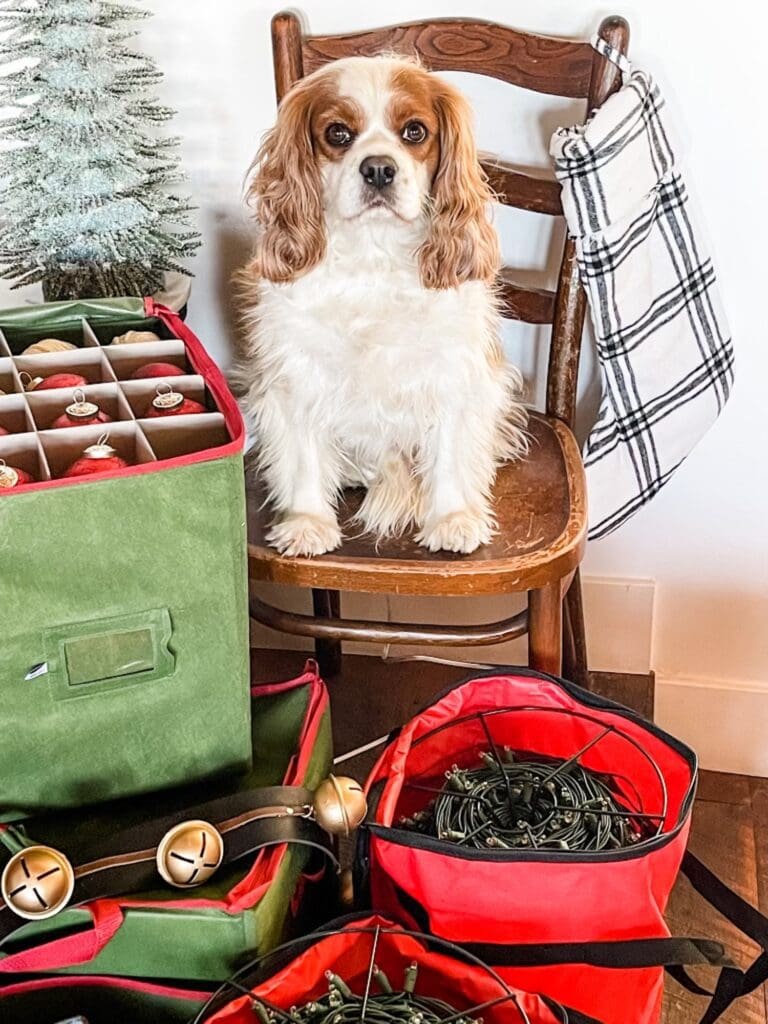 After years of dreading getting out the unorganized chaos of Christmas decor, I decided to purchase a couple of storage containers and get organized. It started out with a couple of ornament boxes and has grown into quite a collection.
I have storage for lights, paper, ornaments, trees, picks, pillows and everything in between. The lights alone are worth it as they are perfectly wrapped and untangled each year. I have gathered my favorites below for you so you can start your collection of organization too!
Christmas Storage for Ornaments, Trees & More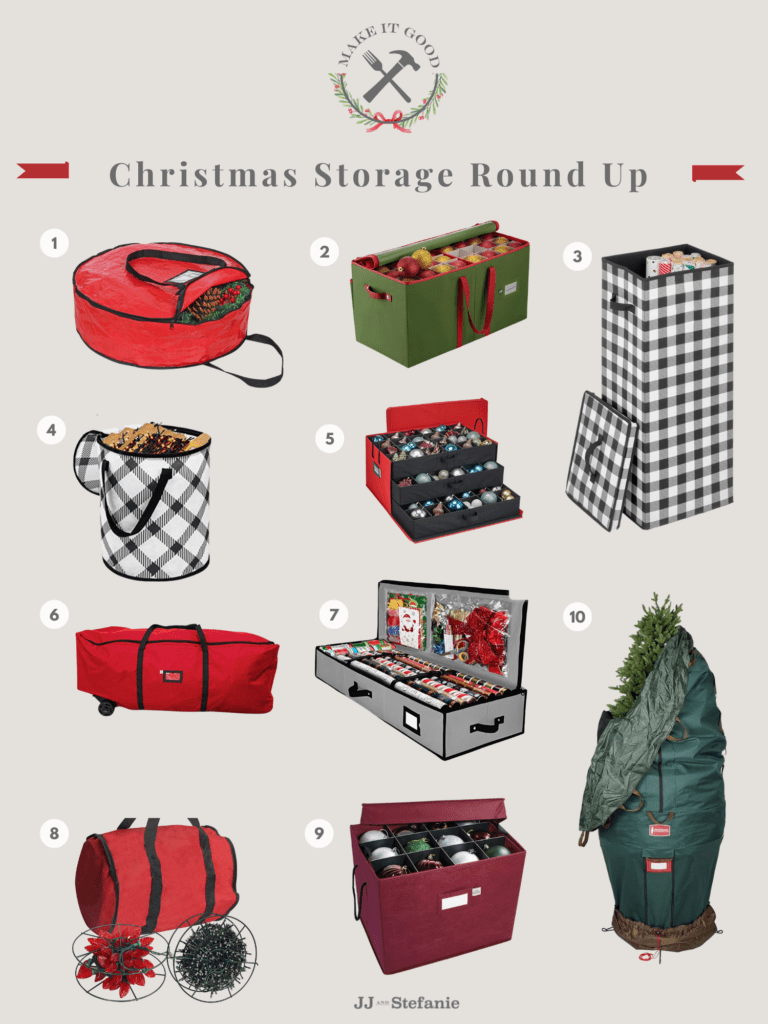 1. Wreath Storage $20
This keeps your wreaths from getting all smooshed up from year to year. And it keeps all the dust and grime off of them if you store them in the garage like I do.
2. Large Christmas Ornament Storage Box with Dual Zipper Closure $35
I have several of these ornament boxes. I store different colors or like ornaments together so I can easily change up my theme each year.
13. Black and White Plaid Wrapping Paper Storage Box $20
I always buy too much wrapping paper and when I store it in the corner it's always a mess by the next year. This box keeps my paper in perfect condition year round.
4.  Easy and Inexpensive Christmas Light Storage $12
Looking for an inexpensive way to store your lights so you don't have to get into a boxing match with the annually? This is it. And it's so cute!
5. Christmas Ornament Storage Container Box with Dividers $72
I have a couple of these and I like that you can display the ornaments. The box above doesn't allow for separation so it's good for all the same ornaments in one box. This one is a better option for different types and colors.
6. Rolling Duffle Bag Tree Storage Bag $50
These are the best for storing artificial trees, picks and garland. The rollers are key!
7. Gift Wrap Organizer, Christmas Wrapping Paper Storage Bag $24
I love that this wrapping paper storage solution holds not only your wrapping paper, but also organizes your ribbons and bows!
8. Christmas Light Storage $20
I have a couple of these and love how they store my lights.
9. Large Ornament Storage $40
I have a ton of large ornaments that require adjustable storage. These do the trick.
10. Stand Up Tree Storage $129
Can't be bothered to take the tree apart every year? This tree storage container is perfect for you!