Protect your tomato plants from animals and predators with this DIY tomato plant protection box made with chicken wire.
I don't know about you, but I don't like to share. ESPECIALLY my tomatoes! All that hard work and the rats, birds and other critters eat them before I can. This DIY project will protect your tomato plants from all the predators!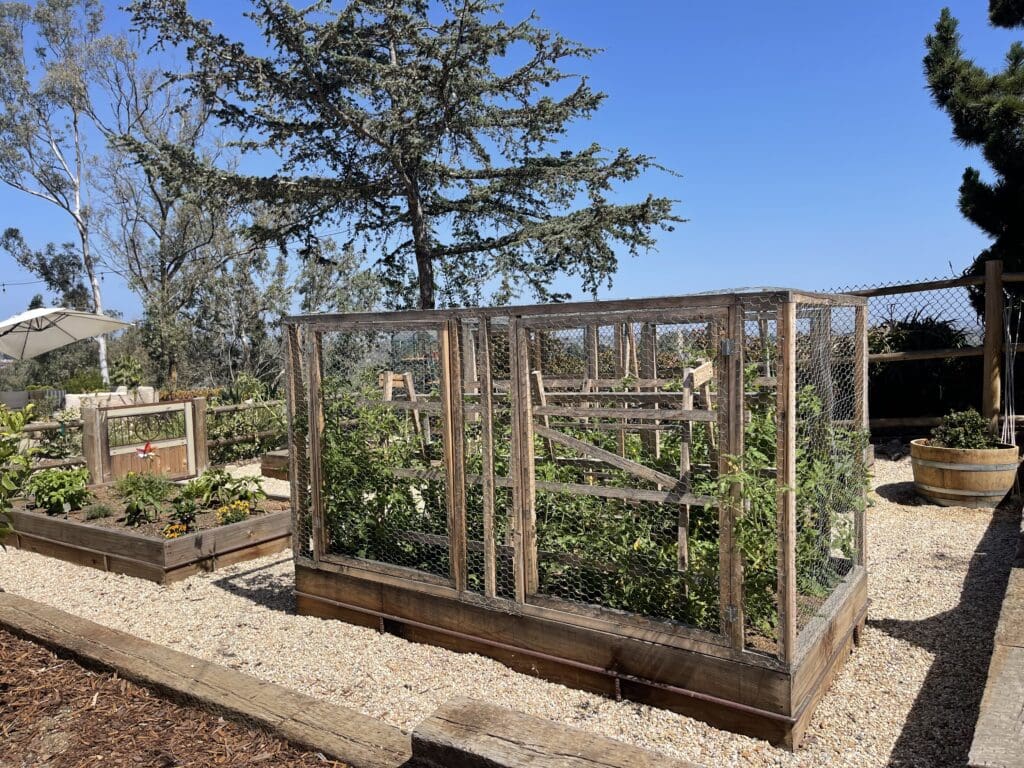 This post contains affiliate links which simply means if you buy a product we suggest and link to, we get a small percentage for the recommendation. That's what allows us to provide great free content! Thanks for the support!
DIY Tomato Plant Protection Box Supplies
(23) 2" x 2" x 8' lumber (Home Depot or Lowe's has them)
(1) Chicken Wire – 50' roll, 4' wide
(1) box 3" wood screws (You will have extra for other projects)
(32) L-brackets
(8) Hinges – small narrow hinge style
DIY Tomato Plant Protection Box
Hand or Miter Saw
Grinder with a diamond blade or wire cutters
Staple Gun pneumatic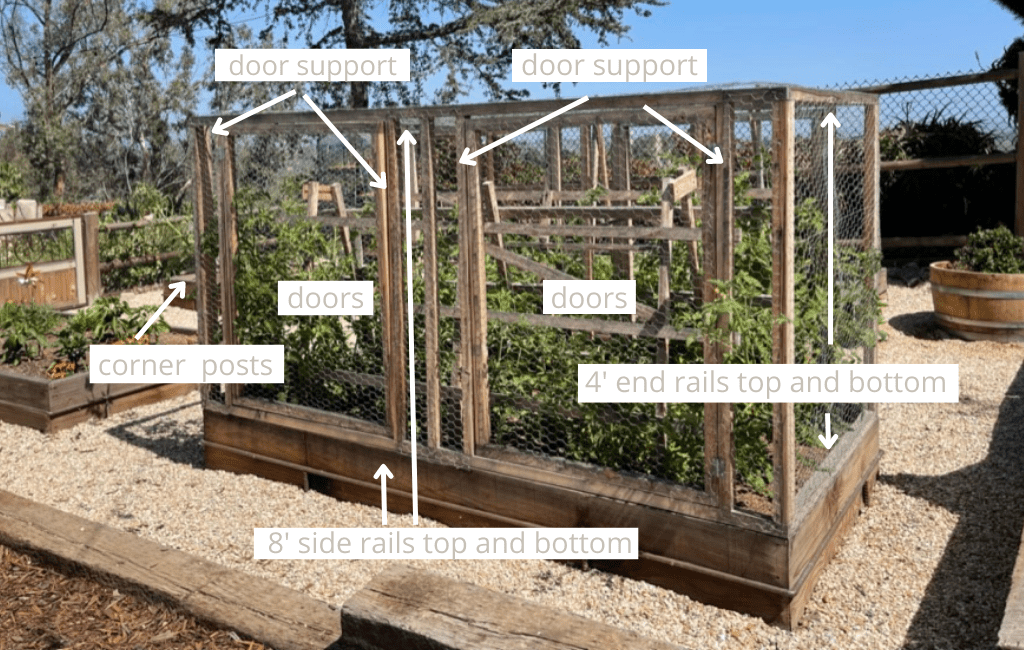 How To Make a DIY Tomato Protection Box
Measure and cut top and bottom side rails, and corner posts.
Assemble side and end walls using one L bracket at each corner. Drive a 3" wood screw into the corner for added rigidity.
Now that your side/end walls are assembled you can measure and cut door supports.
Install door supports at the width you want your doors, our doors are 36" wide. Drive a 3" screw through the top/bottom rail into the support leg.
Lay your wall on the ground, you'll see you have door frames! Time to cut the door pieces. Measure the top to bottom and side to side lengths. The doors need room to fit and move inside the frame so take your overall measurements and subtract ½". This will give you a ¼" gap on each side. Cut the door top/bottoms and sides.
Assemble doors like you did the walls, using one L bracket at each corner. Drive a 3" wood screw into the corner for added rigidity.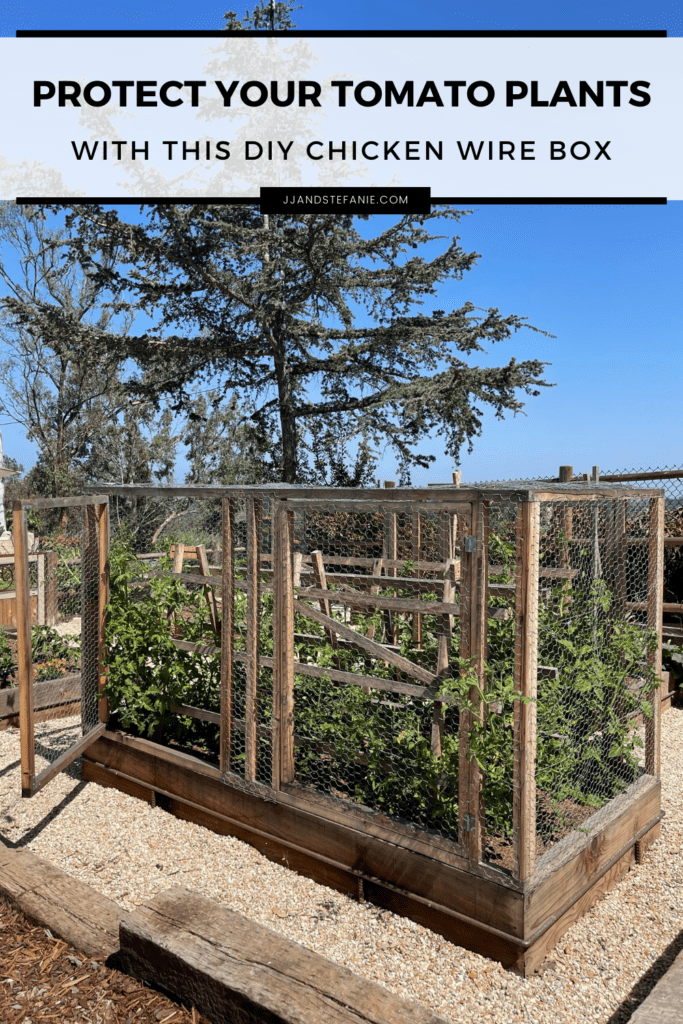 Lay the doors on the ground inside the frame, make sure you have an even ¼" gap on all sides. Install two hinges per door.
All your walls are complete, grab some help for this next part.
Stand up one side and one end making a 90 degree angle. Use a 3" screw to attach the post together, two screw per post is fine. Now drive two 3" screws through the bottom rail into your box and two screws through the bottom rail on the side. Continue the same with the other side and end
Grab the roll of chicken wire. Starting at one corner use your staple gun to attach chicken wire to the corner post. Then have someone help you unroll the wire around the end so that you can pull the wire tight. Continue to staple the wire to the wall and end frame, NOT the door frame yet.
Once the wire is attached to the wall frame use the grinder with diamond blade (or wire cutters) to cut out the wire from the door frame. Now you can start stapling the wire to the door frames, you'll eventually need to trim the excess wire.
With all the sides and ends complete you can unroll the wire over the top and staple to the frame to complete your DIY tomato box!
All that's left to do is sit back and enjoy watching your tomatoes grow.
Check out this quick Instagram video to show you each step!
Have questions? Email us at info@stefaniemullen.com or DM us on Instagram or Facebook. IG is the fastest response time!
Put those tomatoes to use on a juicy grilled burger! Don't forget the side dishes! Parmesan Basil Grilled Corn on the Cob and Simple Summer Cole Slaw.