Hosting a summer BBQ this weekend? We have you covered. You need the menu, shopping list, decor, and drinks to make it memorable!
This post contains affiliate links which simply means if you buy a product we suggest and link to, we get a small percentage for the recommendation. That's what allows us to provide great free content! Thanks for the support!
We love to entertain all year round but the summer months are my favorite. Our beautiful backyard offers several different places to hang out with friends and family. We have specifically designed it to create different moments in each one. 
The fire pit is for morning coffees and after-dinner drinks. 
The main sitting area is for appetizers, pre-dinner cocktails and watching momma hawks teaching babies to fly or hot air balloons take flight.
The bar area is for gathering and loudly sharing stories while JJ grills. Often the same ones over and over. They never get old with family and good friends.
At the end of the summer we plan to add an outdoor kitchen that will have a fireplace, heat lamps and a large tv so we can entertain outside all year long while cheering on our favorite teams. This football loving girl is beyond excited about the project! Go Colts! JJ says go Cowboys. Please don't hold that against us.
We can't wait to share more on that in a couple of weeks, once the plans are drawn up!
Important Tips for Your Summer BBQ
Enough about us, let's get to you! It's finally summer and that means a summer BBQ with good friends and family! It is so much fun and also so much work! 
You have to figure out a menu, create a grocery list, clean your home, get everything set up, get to the store (Don't forget the ice!) and finally cook the meal. It's a lot. Worth it, but A LOT!
I can't clean, cook or go to the store for you, but I can plan your meal, create your shopping list and help you with everything you need to create the perfect ambiance for your next BBQ!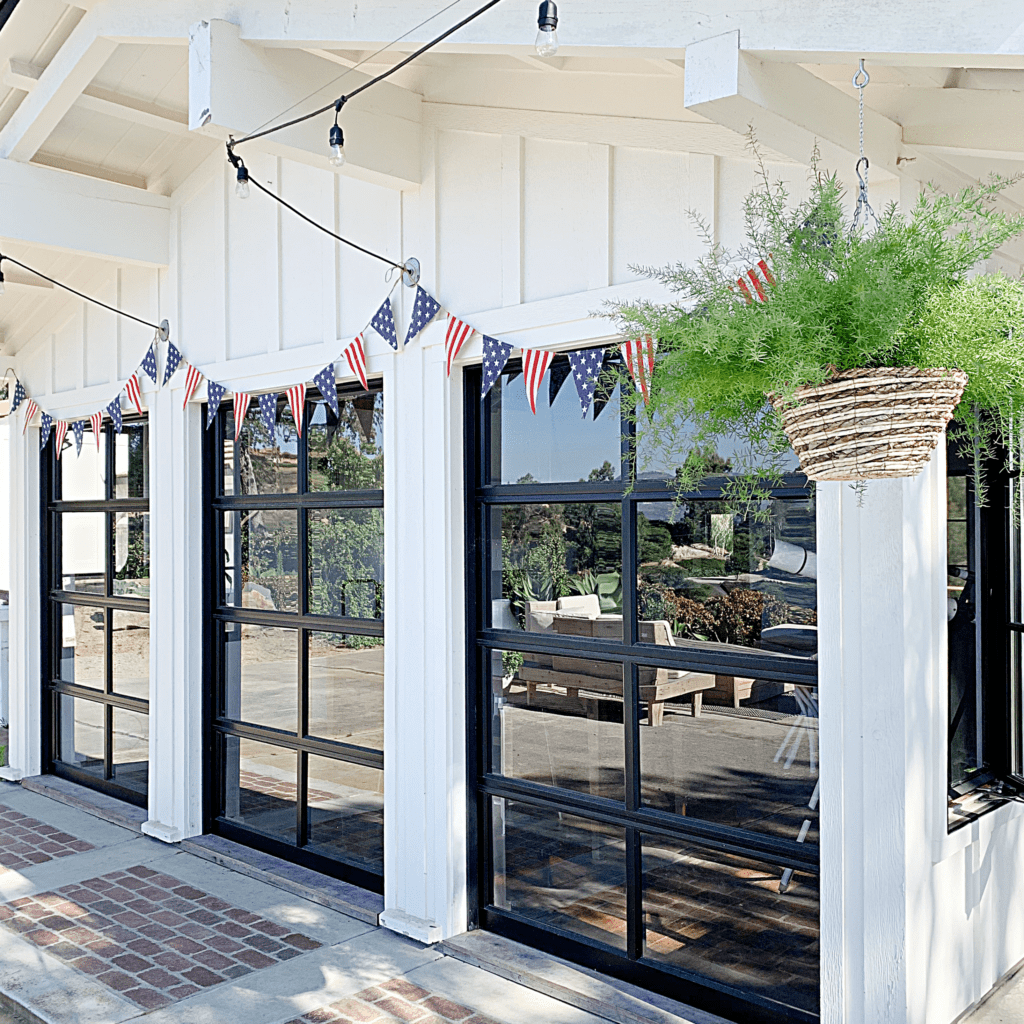 The Day of Your Summer BBQ
The single most important thing you can do the day of? D-E-L-E-G-A-T-E. Assign projects to others. Kids, husbands, wives, friends, family members. Whomever. If you don't, you will resent everyone around you and be in a foul mood before the party begins.
Be specific! Don't say, "I could really use your help today." I have a husband and I've raised three boys and I can tell you what that kind of vague planning gets you. Annoyed. 
Delegate:
Cleaning up the living room and the bathroom everyone will be using.
The leaf blower for the outside areas.
Setting the table or getting out all the plates and silverware set out. 
Make a list of everything that needs to be done for the party to be a success, and leave out nothing. Even the smallest details should be added. Share it with everyone to see how much work it is, then delegate it. 
It's tempting to do it all yourself so you can rake in all the credit but it isn't worth it. Share in the responsibility and share in the accolades. It's way more fun! Trust me, I've tried it both ways.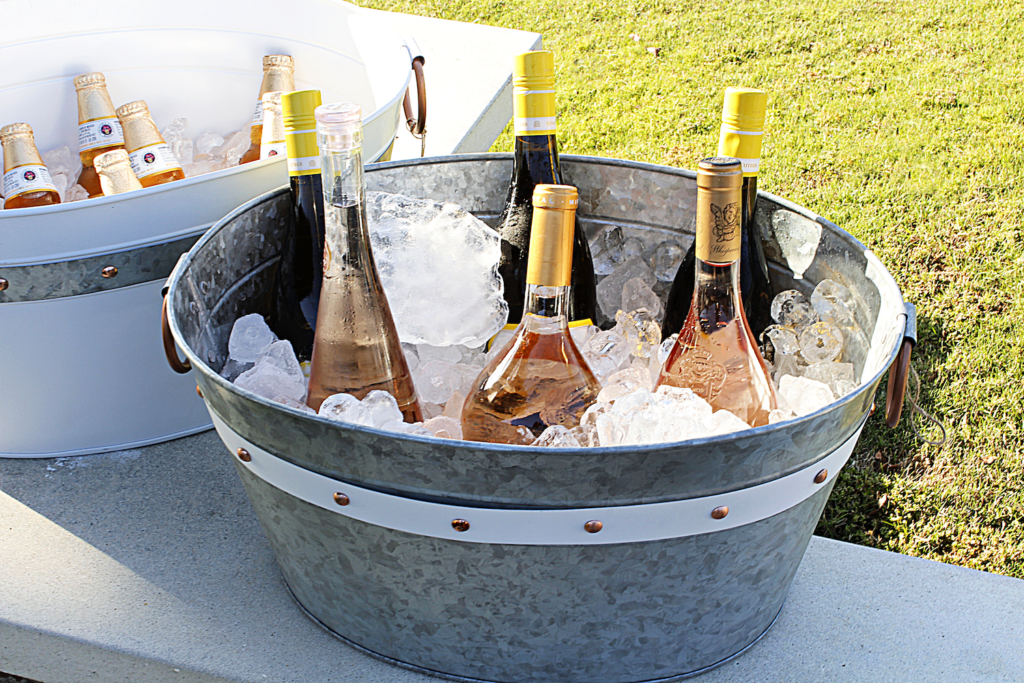 Must Haves for Hosting a Summer BBQ
1. After Sunset, Ambiance Lighting
Lighting is everything after the sun sets. It invites your guests to stay awhile and continue the fun. My favorite way to light our backyard or really anyone's, are with these overhead string lights. But any lighting will do. Just make sure your outdoor entertaining area is well lit so people stay and play.
Shop Lighting
2. An Outdoor Fire for Gathering
My second most favorite way to light up the evening? An outdoor fire. To be fair, it's actually tied for first with overhead lighting. Not only does it create a cozy and warm place to sit, but it's loaded with nostalgic memories of campfires from nearly everyone's youth. It's the perfect place to relax and share stories.
Shop Fire Pits
3. Buckets of Bug Spray
If you live anywhere outside of the west coast, this is an absolute must if you plan to be outside your screened-in porch. Place a small container in your party area filled with bottles of bug spray to keep your guests from itching the night away.
4. Drinks on Ice
Whatever fills your bucket. For me, it's chardonnay. For JJ, it's beer. I love these big beverage tubs filled with ice and drinks. They look nice and they display the drinks in a way that's easy to see and get to.
While I love a good drink bucket, if it's too hot, the ice will all melt, and condensation will cause puddles and hot beverages. Nobody wants that! Get yourself a nice-looking cooler for those super-steamy summer days when you entertain.
Shop Drink Tubs
5. Great Music for Every Hour
A good party ALWAYS has good music. I like to start with some country music, or something a little more mellow and slowly ramp up as the night progresses. The hope is always a little dancing when the sun goes down, and the cocktails have kicked in. You can check out some of our favorite party playlists on Spotify. JS Feelin' Country, JS Country Feeling 2022, JS Summer BBQ, or Colton's Playlist Bumps, which mixes the old with the new in the most fabulous way (Rated Explicit).
If you don't have an outside sound system, you can get a good portable speaker that will do the trick. We've tried several, and this one by Bose is our favorite.
6. Good Food for Good People
The best summer BBQs are where your guests return for seconds and ask for recipes. I've got you covered! You can check out this full menu of summer bbq recipes. It includes a complete shopping list. The full menu includes Cheeseburgers, grilled corn, potato wedges, and Rolo chocolate chip cookies for dessert. Get the full menu and shopping list below. Just add your name and email, and we will send it straight to your inbox!
Summer BBQ Recipes & Side Dishes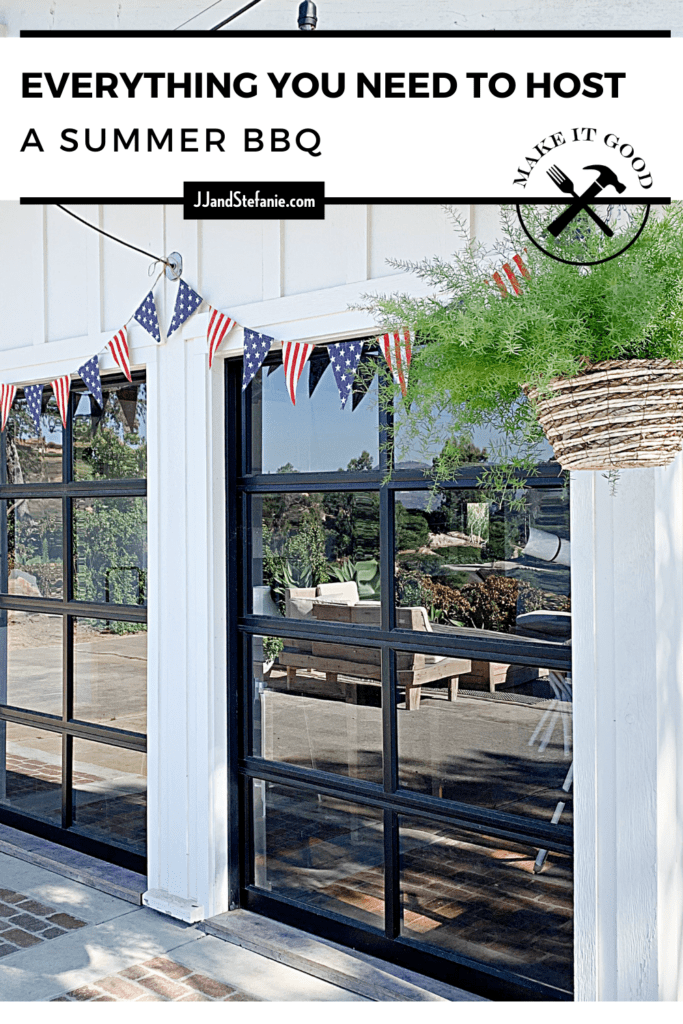 That's everything you need to host a fabulous summer BBQ! Remember, a great party is in the smallest details that evoke emotion without anyone even realizing what is happening. Good lighting, great music, delicious food and drinks, and a campfire at the end of the night will leave your guests talking about your party for months to come.