Whether you are hosting a large Super Bowl party or just a small gathering of friends and family, Super Bowl Sunday is a great excuse to throw up festive decor and enjoy some good football grub and games!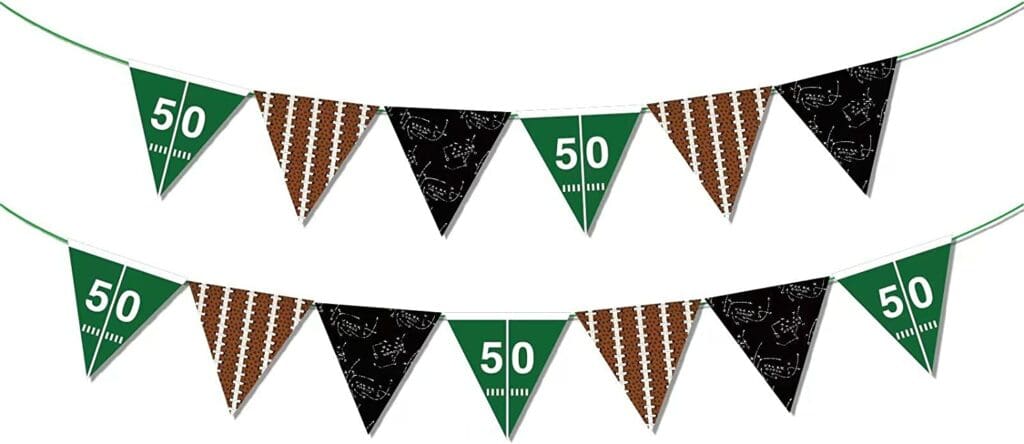 When and How to Watch Super Bowl LVII
The Super Bowl is in Arizona this year on Sunday, February 12th. Kickoff is scheduled for 6:30 pm ET. Pregame coverage starts at 2 pm. Kansas City Chiefs vs. Philadelphia Eagles. You can watch it all on FOX this year.
Are you signed up for our newsletter? (Get on the inside below.) We shared our Kettle Chip Nachos and Margarita recipe this week! If you missed it, leave a comment below this post or DM me on Instagram and I will send it your way!
Super Bowl Party Food
Below are some of our favorite Super Bowl foods! Everything can be made in advance!
---
---
---
---
Tips for Hosting a Super Bowl Party
Seating is Important
Have two sitting separate areas. One for those who watch the game and one for those who don't. There is nothing more annoying than trying to watch the game with a bunch of people talking nonstop and not paying attention to the game.

Equally it sucks to be sushed nonstop if you are the talker who just came for the food, drinks and commercials.
Keep the Decor Simple
I try and get things I can reuse year after year, and that are simple. A banner, a few foam fingers, and some small footballs are perfect. Green, white, and light brown to emulate the colors of the field, and they are all things you can reuse. Here are my six go to decor items for my Super Bowl gatherings.

TIP: Get balloons the morning of that are the colors of the two teams. Green, black, and white groupings and red, black, and white groupings this year. 
Have Some Fun
Guessing Game: Download Hedge Your Bets. Set your buy-in price and everyone pays in the beginning. Each entrant answers these 25 questions and the winner is whoever has the most correct answers at the end of the game. Ties are solved by rocks paper scissors.

Football Squares: Everyone loves the football squares game! Download Football Squares. Have your guests bring cash to buy squares. Even those who don't love football will love this game! Not sure how to play? Get the instructions here or here!
What are your favorite Super Bowl traditions?