Homemade french onion dip is worth every minute it takes to make. There is nothing you can buy at the store that will even come close to the flavor of this caramelized onion dip.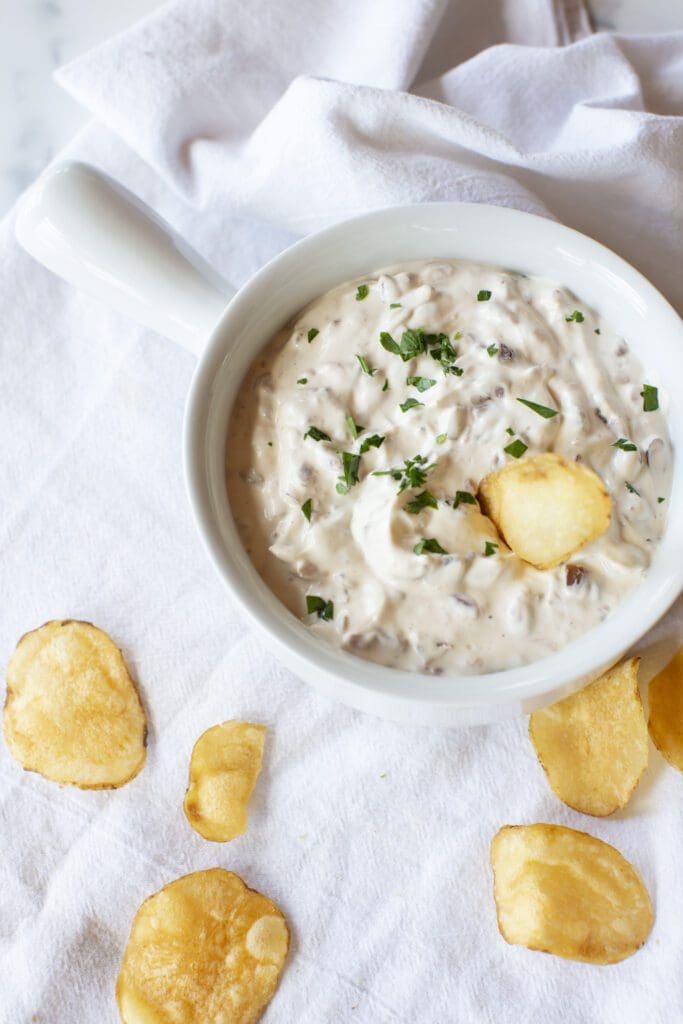 When it comes to the perfect party appetizer a good onion dip is a must have classic. For years I would dump some sour cream in a bowl, cut the top off a store bought dip packet with who knows what in it, and give it a stir.
Then I had a thought … what if I made my own? How hard can it be? Turns out, not hard at all.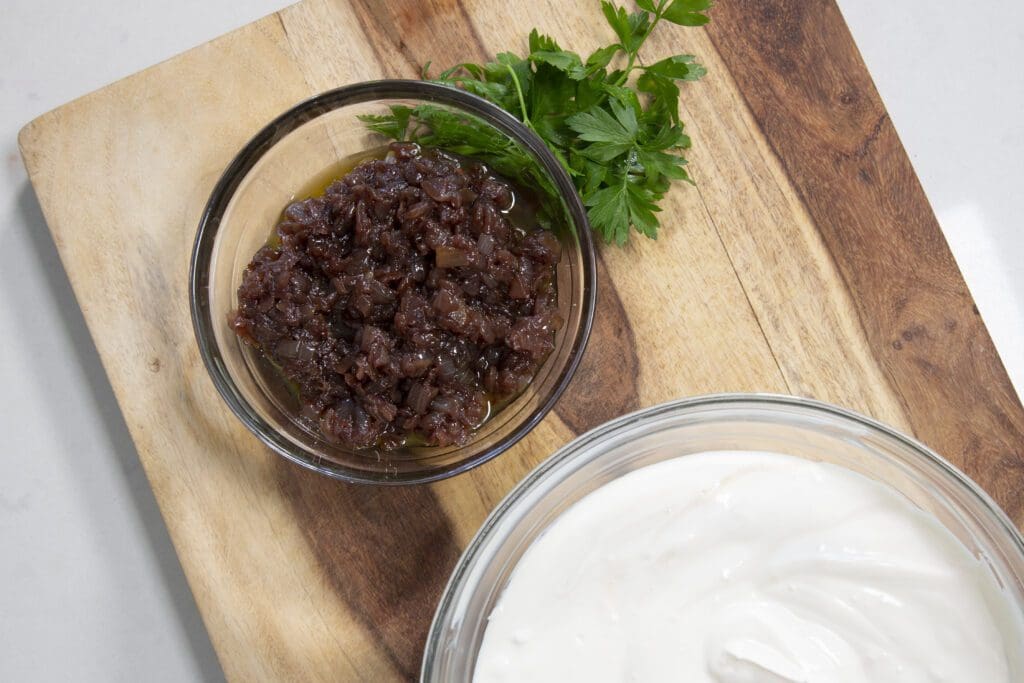 Now I know exactly what is in my dip. Some fabulous Pinot Noir, fresh onion and seasonings, sour cream, mayo and Greek yogurt.
Once you make this french onion dip from scratch you will never want to buy the store bought packets again. Pinky swear!
I mean, you probably will, because sometimes you just have to get it done fast, but you won't want to. With every store bought bite you will wish it was the freshie fresh red wine kind.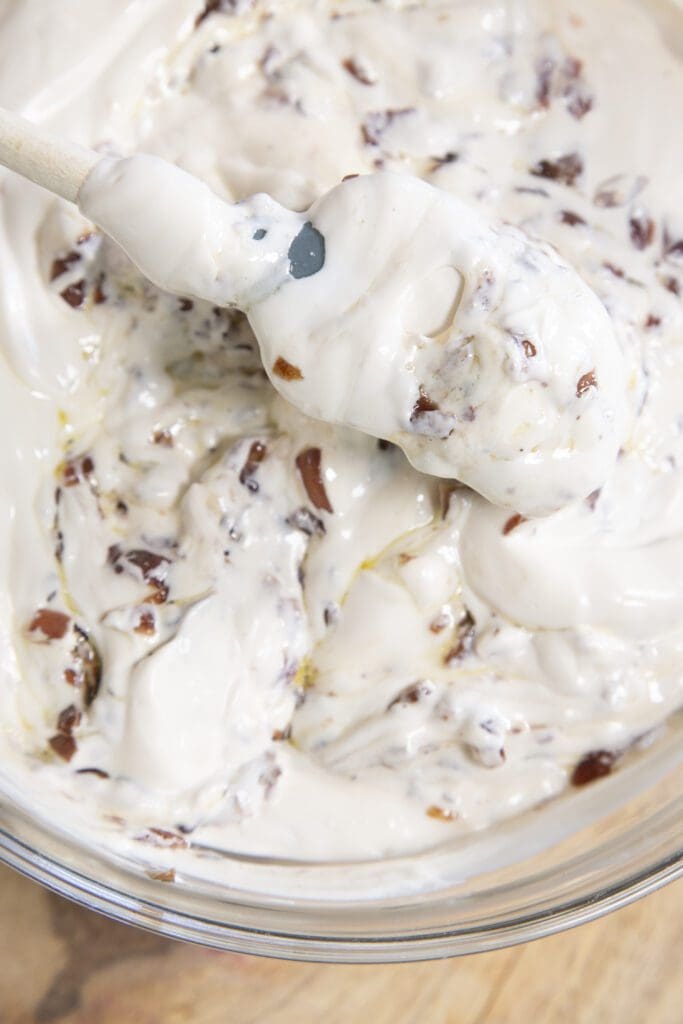 Planning a football party this fall? This French onion dip is the perfect appetizer. Pairs nicely with beer or wine.
But don't stop there! These Fall Off the Bone Ribs will make your guests toes curl and you, my friend, won't spend your whole day in the kitchen. They take 15 minutes to prep. Unless you make homemade BBQ sauce. Then they take a little longer. And taste a whole lot better.
Speaking of not spending your whole day in the kitchen, this Slow Cooker Turkey Sausage Chili is some seriously good football food. Like my French Onion Dip, it has a fine amount of red wine. Serve it up with some cornbread. Or peanut butter on white bread. That's an Indiana thing. Don't hate it until you try it.
Just got paid and want to share the wealth? Check out these Ribeyes with Honey Dijon Rub. They will make more than their toes curl. Delish served with Oven Roasted Potatoes and Grilled Asparagus.
Shopping List! Click it to print it!
Dietary Considerations

Print
---
¼ cup

olive oil

2

onions, chopped

⅓ cup

red wine

1 cup

sour cream

1 cup

greek yogurt

½ cup

mayo

1 tablespoon

Worcestershire sauce

½ teaspoon

salt

¼ teaspoon

fresh ground pepper
---
Instructions
Add olive oil to a skillet over medium heat. Add onions, salt and pepper and sauté until onions are a caramelized brown. About 20 minutes.

Add wine and continue to cook for 5 to 7 more minutes until wine is completely absorbed.

Remove from heat and allow to cool.

In a medium bowl, mix together mayonnaise, yogurt, sour cream, Worcestershire sauce, salt and pepper.

Add cooled onion mixture and stir until evenly combined.

Refrigerate at least two hours before serving.

Enjoy with chips or veggies.
---