Remodeling is a considerable expense. One of the best ways to stay on time and on budget is by hiring an honest and reputable contractor who is hands-on and a good communicator.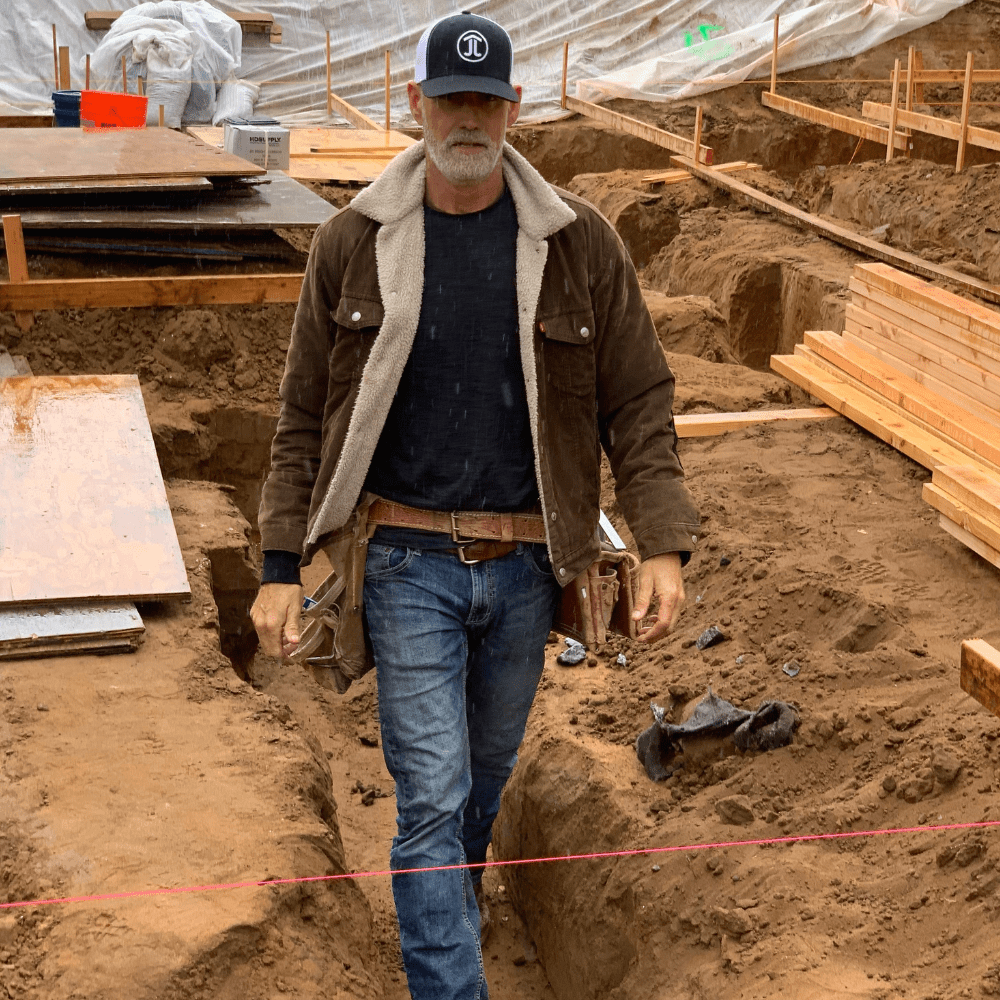 JJ is on every job site almost every day. If he isn't there, our superintendent is. He responds to all client communication the same day and is honest with a capital H. Below are the best ways to find a contractor like him in your neighborhood. And grab this list of nine questions to ask each contractor once you are ready to start narrowing down your selection.
The #1 Way to Find a Great General Contractor
Get Recommendations.
The best way to find a contractor is to ask someone you know who has used one they loved. We get nearly all of our business through referrals. Our clients love working with us and are happy to tell others to hire us because they have a fantastic build experience.
While a recommendation is the best way to find a general contractor if you don't know anyone who has built in your area or moved to a new area, the ways below are also excellent ways to find one.
4 Ways to Find a General Contractor If You Don't Have a Recommendation
Look for Signs.
No, not from up above yard signs. Drive around your neighborhood and surrounding neighborhoods. If you repeatedly see the same builder's sign, that's a good, well… sign. Check out their website and Instagram feed. If you like what you see, call them to see if you feel connected and like what they say. 
The NextDoor App.
This app is an excellent tool for finding a contractor. First, create a post asking for a good contractor in your area. This will enable you to quickly discover the contractors people love and who they don't.
You can also click Discover and search "builders." You will find builders in your area and recommendations for each of them.
Check Yelp.
Like on Nextdoor, you can search Yelp for builders in your area. The first grouping will be sponsored. Scroll down past the sponsored results to get to the unsponsored results. You can sort by rating. Choose a couple from sponsored and sponsored and jump on a call with them.
Once you have narrowed it down to your top three, throw their names out on Nextdoor and vet them for any negative or positive reviews last time.
Once you've created your list of top 5 candidates, you will want to vet them to confirm they are a good fit.
How to Vet a General Contractor
Qualifications & Certifications.
Confirm their qualifications and certifications via your state licensing board. For example, our is CSLB.org. You can search by their license #. You can then see if they are fully insured, if their license is valid, if they've had any complaints, etc.
Check Their Website.
Check their website for current projects. Do they build homes that resonate with you? Is their contact information on their website? Is their licensing information on the site?
Instagram.
It's 2022. A builder should have an Instagram account and be posting projects. A bonus is if they are posting stories. This allows you to get to know their style and current projects.
Have a list of these nine questions to ask each contractor to help you vet and make the right choice.
Hiring a contractor is a big decision. Take your time, and meet with several. You will be working with this person closely for an extended period. You want to ensure you can trust them, get along with them, and are comfortable having them on your team when things go wrong. AND THEY WILL.
Things go wrong daily on construction sites. There are so many moving parts, tens of subs, weather issues, delays in shipping, unexpected backorders, delayed inspections, etc. Choose your contractor wisely.
Check out some of our more recent projects.