It's finally that time of year when the coziest fall blankets get to take their place on our beds, sofas and chairs.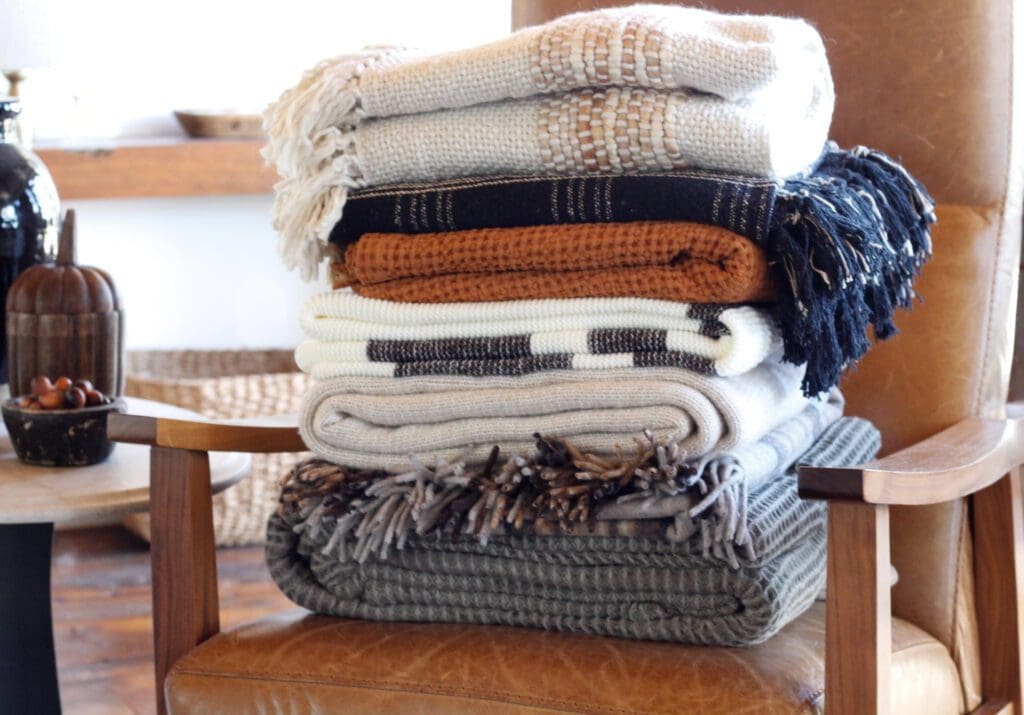 I like to feel cozy, so it should be no surprise that this time of year is my most favorite. There is no better feeling than being nestled under a cozy blanket, a fire burning in my fireplace and a pot of Tortellini Soup or Slow Cooker Turkey and Sausage Chili simmering on my stove. Throw in some football and you have found my happiest of places.
I am a blanket snob. I do not like a flimsy blanket, it has to have some weight to it. A thin blanket feels like you are sitting under a paper napkin. I want a blanket to make me feel safe and nestled in.
Below are my most favorite coziest fall blankets right now!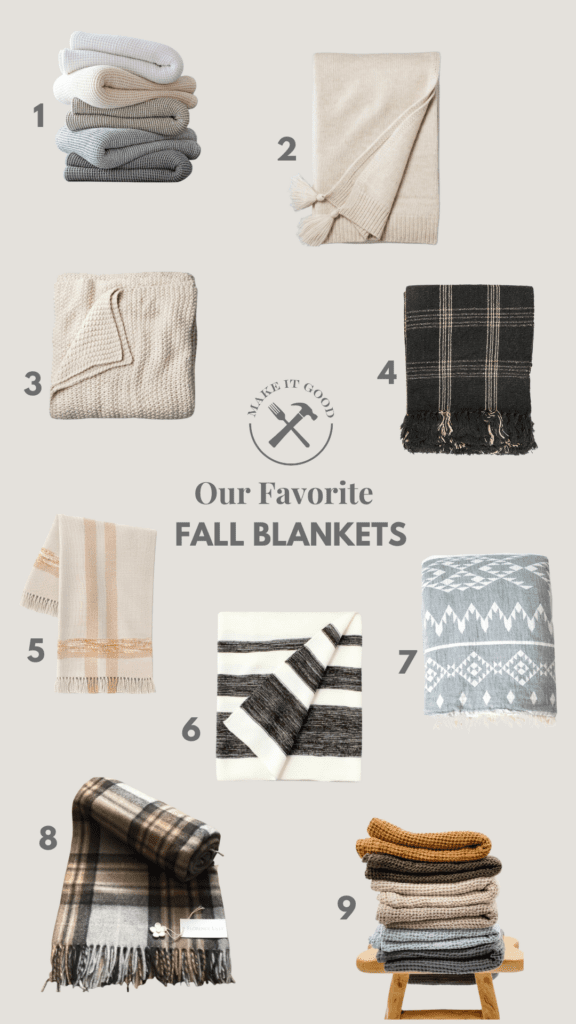 1. Pottery Barn Waffle Weave Blanket
I love these blankets to sit under on the sofa while watching tv. BUT, my favorite way to use them is in our beds. They are great between the sheet and duvet or just at the foot of the bed for when you need a little extra warmth.
2. Hearth & Hand with Magnolia Knitted Throw Blanket
These blankets are the perfect throw. They look great at the end of your bed, tossed over a chair or thrown over the back of your sofa. I love the two simple pompoms. They add a little something without being fancy. I'm not a fancy kind of gal.
3. Casaluna Chunky Knit Bed Blanket
This is the absolute best blanket for the foot of your bed. I have one in both of my guest rooms. They feel like absolute luxury living.
4. Creative Co-op Black Plaid Blanket
This is my favorite blanket to throw over the back of a chair. It is a little rough when you first buy it, but it gets better with every cleaning!
5. Threshold Woven Plain Blanket
This blanket is both cozy and beautiful. I love the woven detail on the ends.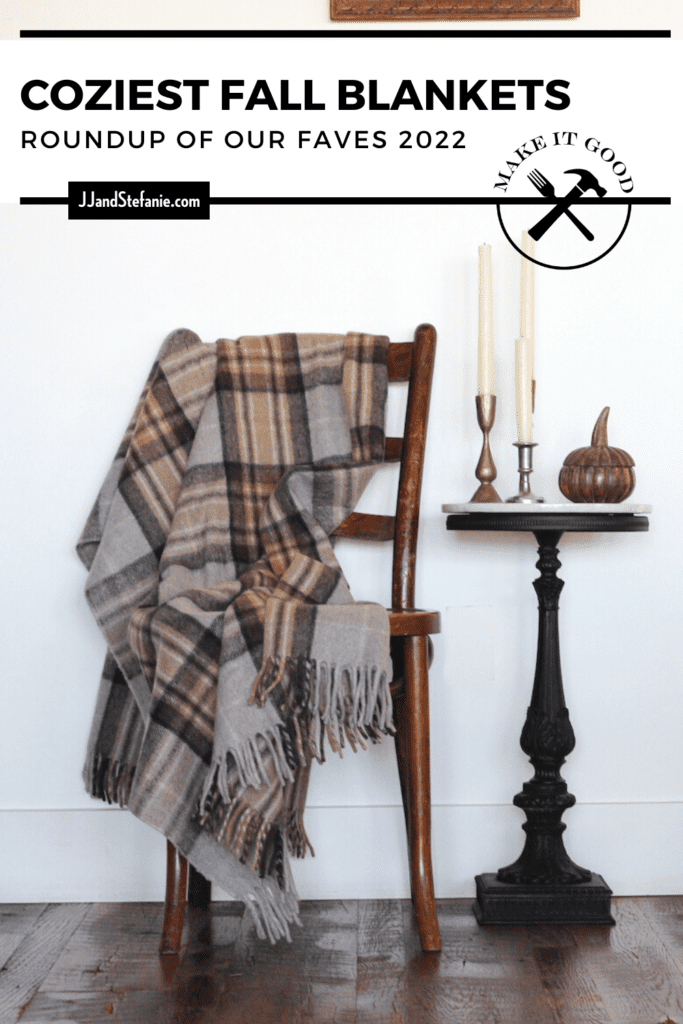 6. Block Wide Stripe Knitted Throw Magnolia
This is one of my absolute all around favorites. I love a big bold stripe on ANYTHING. It's unbelievably soft and comfy. No frills. Simple and perfect. Love it!
7. Kilim Fleece Lined Turkish Throw
The thing about this blanket? It's everything. I ended up buying a second one a few years back because it is always disappearing from the living room into someone's bedroom. It is the single most comfortable blanket you will ever own. The only drawback is I wish it came in a solid.
8. Mackeller Tartan Recycled Wool Blanket by Florence Lilly
Nothing says fall like a beautiful plaid blanket. It's a fabulously masculine print but the fringe softens it.
9. Etsy Linen Cotton Waffle Throw
The perfect sized waffle throw for anywhere. It comes in tons of colors, offers some weight without being heavy. I am crazy for this one!