Fall is my favorite time of the year. It's full of all the things I love the most. Football, morning fires outside at the fire pit, evening fires in the fireplace, boots, sweaters and of course cozy fall home decor.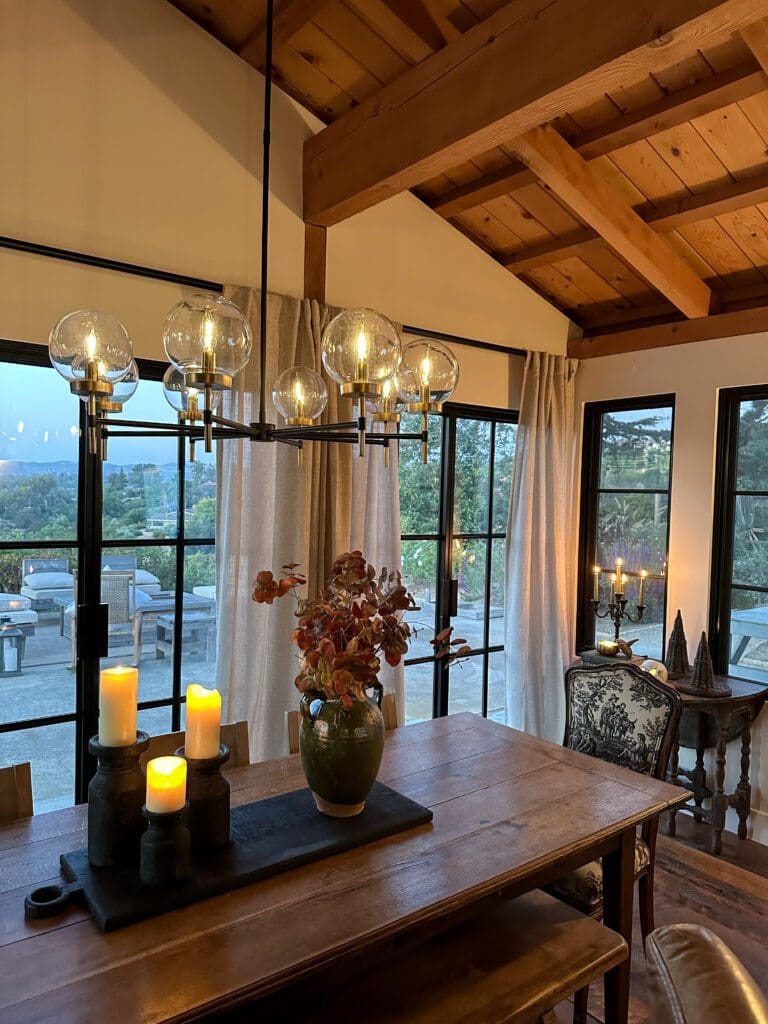 Lighting is everything as our days get shorter. We light the candles, dim the lights and light a fire in the fireplace every as the sun sets to set a hygge (the feeling of coziness and contentment evoked by simple comforts, as being wrapped in a blanket, having good conversations, enjoying food, etc.) mood. We get out the heavier blankets, change the pillows covers and replace the greenery with fall colored stems.
I've rounded up all our favorite ways we make our house feel cozy below. Happy hygge!