One of our favorite holiday traditions is sitting around a table working on a puzzle together.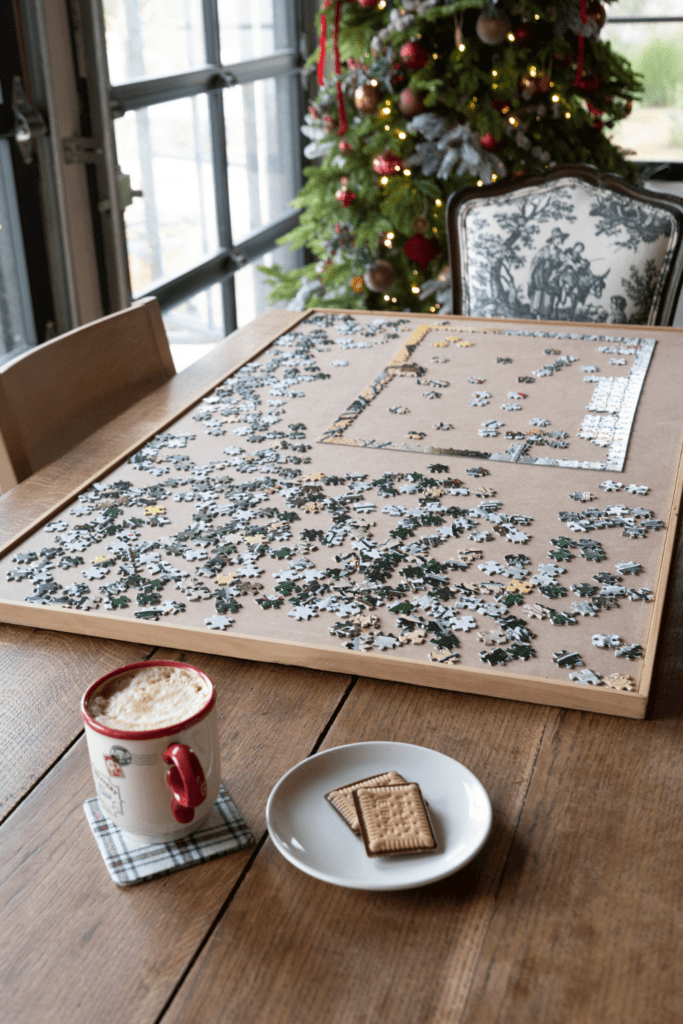 As soon as fall arrives, the puzzle board hits the table. We spend hours putting them together. Sometimes just one of us, sometimes we all sit around and do one together. Other times just JJ and I or Colt and JJ.
Puzzles are an invitation to spend time together. We could head off to our room, bury our face in our phones or turn on the tv, but the warm light, anticipation of getting a piece to fit together perfectly and time with each other entices us to sit and hang out for a bit instead.
There's no urgency and no pressure to stay. Add one piece or 20. It's up to you. Even Colt can't resist the occasional allure.
Puzzling is fun! I've put together a few of our favorite holiday puzzles if you would like to join in our family tradition. 
Best Holiday Puzzles 2023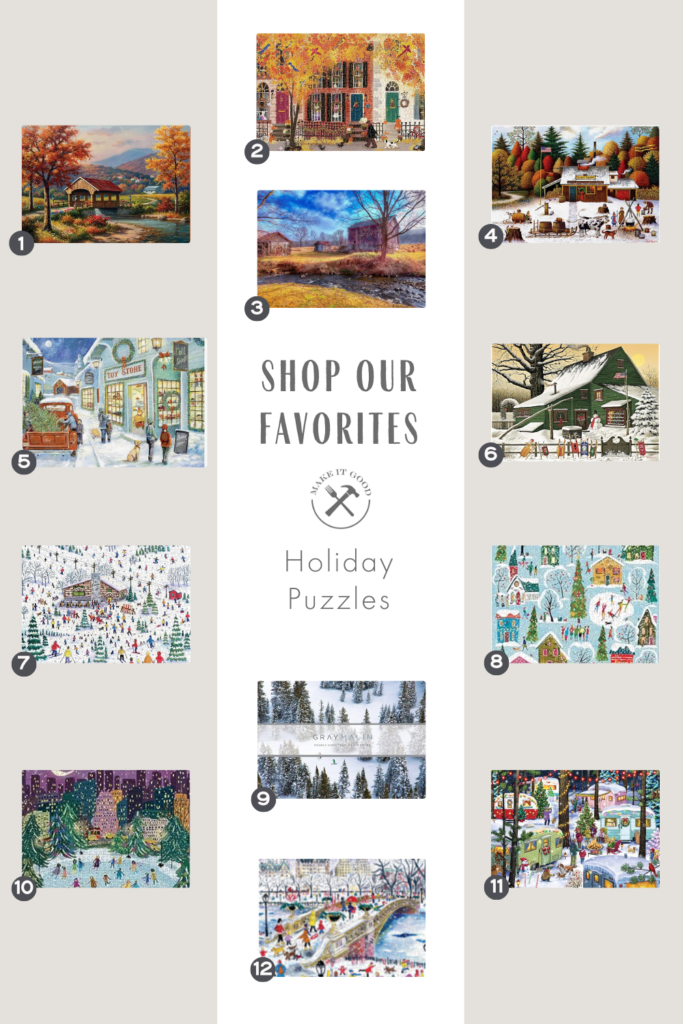 1. Covered Bridge 2. Autumn in the Neighborhood 3. Old Barn 4. Vermont Maple Tree Tappers
5. Toy Store 6. Cocoa Break 7. Apres Ski 8. Twinkle Town 9. Double Sided Evergreens
10. Merry Moonlight Skaters 11. Camping for Christmas 12. Bow Bridge in Central Park
The only downside of puzzles is they take up a lot of space.
We set up on our dining room table which used to mean that we couldn't use the table until a puzzle was complete. I asked JJ if he could make some magic happen.
He made the simple DIY stowaway puzzle board above so we can easily remove it when we entertain or want to have a family dinner at the dining room table.
Not everyone has the tools, time or interest to make their own puzzle board so I've rounded up some great ones you can order instead.
Best Holiday Puzzle Boards 2023